"Eat Healthy, Reach Weight Goals, Save Hours of Time w/ PaleoZone"
Real Results
We really enjoy seeing our clients achieve their goals.  Proper nutrition can be tricky and we like to think we make it pretty simple.
But don't take our word for it.  Here's what our clients have to say!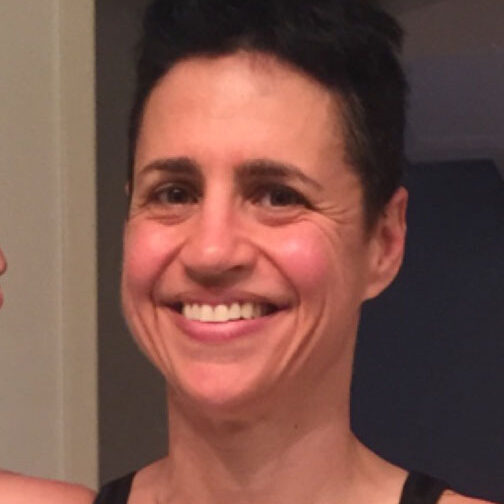 We have been enjoying Dan's paleo cooking for almost 9 months now and I don't know how we ever managed without it. Dan delivers fresh meals every couple of days and we can always depend on high-quality proteins and vegetables that taste incredible. The paleo muffins are the highlight of the plan.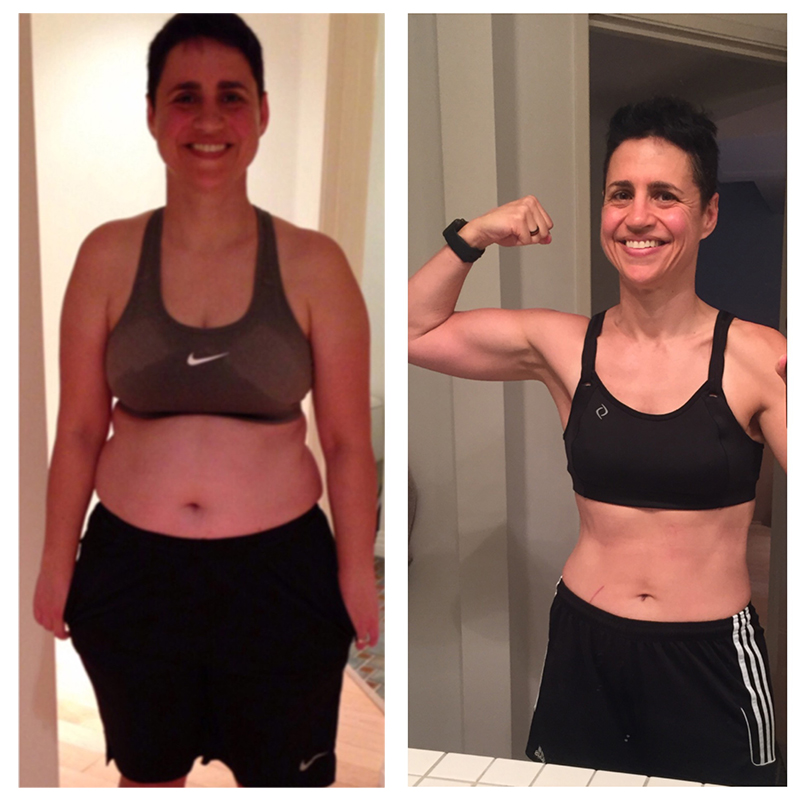 Having meals delivered fresh to our home has not only been convenient, and it has also freed up precious time that we would normally have to spend shopping and cooking.
Suzanne Dean
Happy Client
I generally have been physically active throughout my life, however when it came to making exercise and proper nutrition a routine, I always seemed to fall short. I've tried, gyms, classes, running, and even trainers, always finding an excuse to quit. Whether it was from being too sore or not having the motivation, I could never find the energy to continue training. To be honest, I also never understood how people enjoyed sweating!
Then there was always the — If you want to see good results, you need to have the proper nutrition. Things got to the point where I could not figure out what was more of a struggle, being in the kitchen preparing healthy food or going to the gym. I was the girl who lived on all processed foods, coffee with extra creamer, bread was my weakness and my favorite midnight snack was ice cream or cookies.
There came a point where the circumstances in my life changed. I realized that the food that I felt was bringing comfort, was actually affecting my mental health, and the fact that I was not getting any younger made me start feeling concerned for my physical health. I have young active children and knew, that not only for myself but for them, it was time to make a change. It was then, that close friends of ours strongly recommended Dan.
Upon first meeting Dan he was not only a nice guy, he was extremely professional and listened to my needs, he has specifically worked with me in tailoring my workouts to those needs. He really knows what he is doing and is a great listener, which is extremely important when choosing a trainer. I was concerned with having young children and busy schedules, however, Dan has been very flexible which has allowed me to be consistent with my weekly workout regimen. He has given me positive feedback and encouragement, best of all he has motivated me to push past my perceived limits to get the results I'm looking for. I feel like my body, mind, and attitude are all being trained together.
I knew having Dan as my trainer was only part of the answer, so I also decided to use his meal plan. I'm so proud to say that after a very difficult transition, my eating habits have completely changed. Who would of thought you could still enjoy very flavorful healthy food! Dan's meal plan is a perfect way to help you in your transition to changing food habits. From Lunch, Snacks to Dinner everything is great!
Dan has helped me through this process and what I have learned from him, is this is not only just achieving one goal, this is a change of lifestyle. To think I have reached a point where I love to sweat and even though exercising is hard, I've become that person who wants more of it! I'm loving the new me. I have newfound strength, energy and a positive outlook, I thank Dan for this awesome change!
I highly recommend him and his meal plan - if you couldn't tell!
Terra Chez
ECSTATIC CLIENT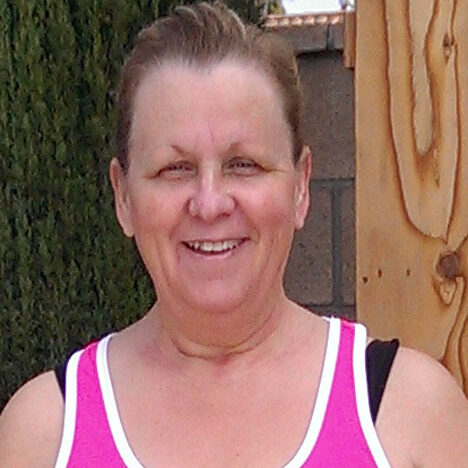 In 2013 realizing that I was 140 pounds overweight, tired, couldn't make it up a flight of stairs, and hated getting up every day. I received a call from Dan. We made a plan to meet for a workout. From that day forward Dan coached me through 3-5 days a week of workouts and how to eat to lose weight and build strength.
I began this journey to lose weight like I had done hundreds of times before. I have been overweight all of my life. To be honest, I really did not think I would be successful. I was never an athlete growing up and I was 53 when I began working with Dan. I am now stronger not only in my body but also, in my mind. I no longer get that foggy feeling where I can't focus. I sleep well, my skin is clearer, I enjoy getting up in the mornings. I love the workouts because no matter how difficult the work is I feel exhilarated when I finish and feel powerful. I did it.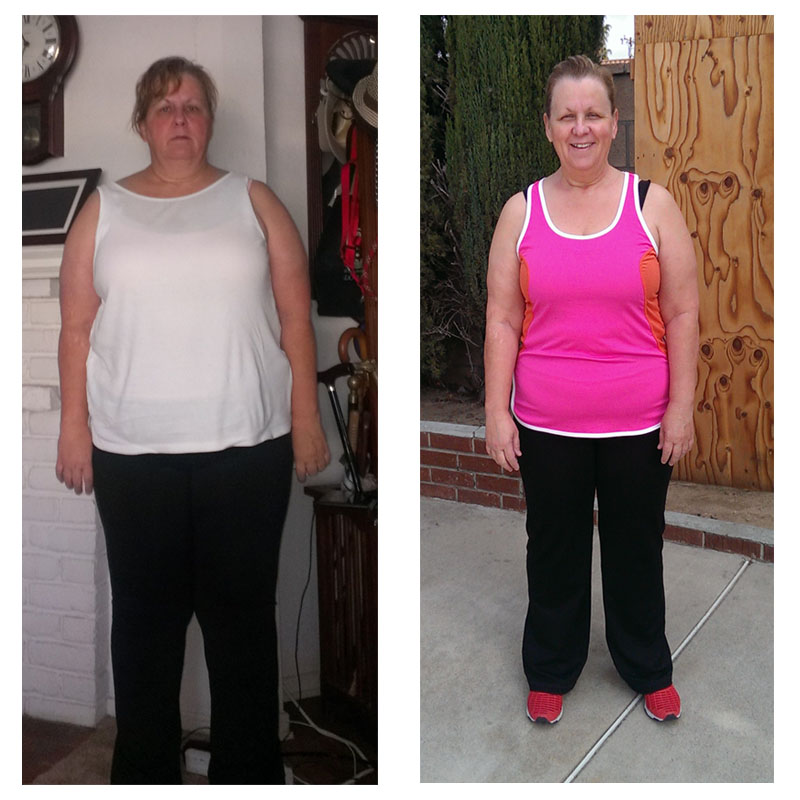 For a time I ate strictly the food that Dan prepares. The food is prepared to your tastes and I have never had a meal that I did not fully enjoy. The weight came off very quickly. I went from a size 22 to a 16. I lost 80 pounds in about 18 months. The food, how you eat, is the most important part. The food is what fuels the machine, your body. You have to eat to be strong. This was one of the most difficult concepts I had to learn. The second most difficult concept was to have patience with me. It is a process and it takes time. It is an investment in myself, for myself, and I deserve it.
If you want to invest in the most important asset you have, YOURSELF. If you want to be less stressed, sleep like a baby, feel energetic, have people say "wow, you look great". Dan is the person that will lead you to a healthier and stronger you. You will see and feel the changes and you will be amazed at what you can accomplish.
Laura Guerry
GOAL ACHIEVER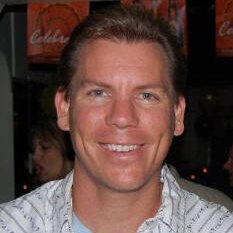 I love to cook. I actually find it therapeutic. The problem is that I find eating even more therapeutic.
I've always been very active. I swim, cycle, and play hockey. While my weight has always fluctuated it wasn't until I suffered a sports injury about two years ago that my therapy became a real problem. In fact, my therapy became a 35-pound problem.
I kept eating as if though I was still an athlete. I ate often and I ate too much. The more I ate, the more frustrated I became. I increasingly had cravings for empty junk meals.
Then a good buddy of mine suggested that I connect with Dan and PaleoZone and I'm sure glad that he did.
After a brief conversation, Dan was able to assess my needs - primarily to eat good healthy nutritious food and to stop overeating. He set me and my wife up on the 7x3 meal plan and it's fantastic.
Even my wife who was skeptical at first loves it. Most importantly she loves the time that the program is saving her. Her every-other-day trips to the grocery store have been minimized. She's also not spending 90 minutes per day between all the meals preparing things. Best of all we're not suffering from the age-old circular question, "What do you want to eat tonight?"
And if we don't want to eat the same thing each night, there's a wide variety of food for each of us to choose from - and everything tastes delicious. Every meal is like eating out. But everything we're eating his healthy, nutritious, Organic or Natural and we aren't overeating.
We added up the time she alone is saving between shopping and meal-prep and have put it at 47 hours per month. Think about it - that's more than a full work week! And we're able to spend that time together - and with our kids. That is PRICELESS!
Anyway, I can't say enough about the PaleoZone meal program. I really hope you'll try it. You'll love it.
I sure do and consider myself a client for life!
John Kirker
SATISFIED CLIENT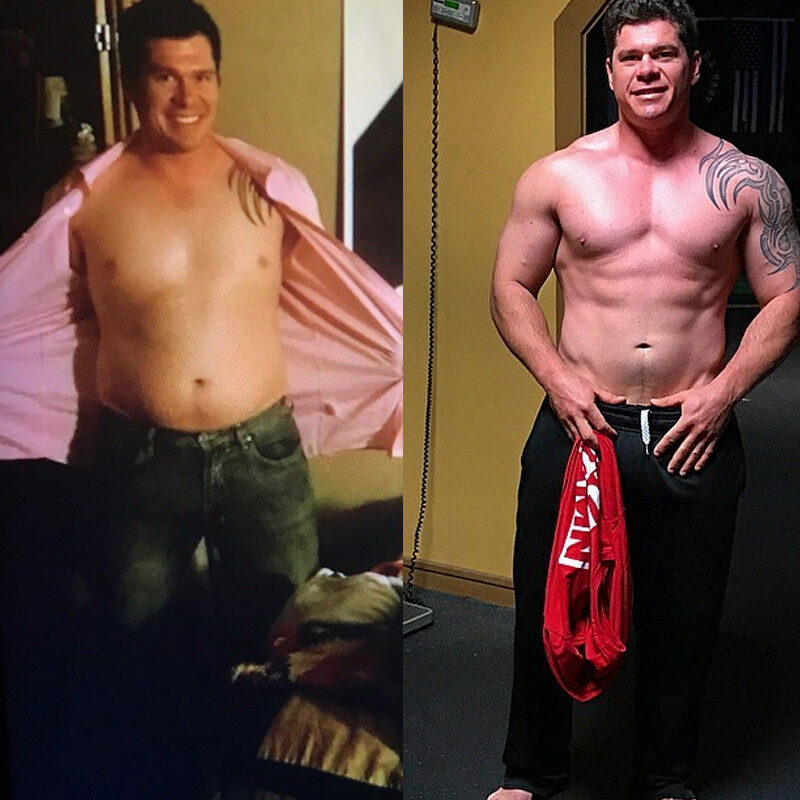 In September of 2016, I weighed a whopping 269 lbs.
It felt awful, I had no energy, and I knew something had to change.
I started working out 4-5 days each week and lost 24 pounds over 6 months.  I was starting to feel better and got down to 245, but then I was stuck - I plateaued.  I stopped losing weight.  I tried everything but nothing worked.
The gym I work out at established a meal plan offering w/ PaleoZone.com.  On March 1, 2017, I started exclusively eating PaleoZone meals.  As directed I got on their LEAN plan. 9 months later, I've dropped another 75 lbs and am below 170 for as long as I can remember!!!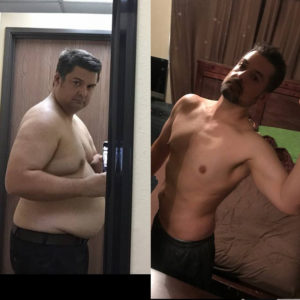 I haven't looked or felt and looked this good in years.  I'm literally younger and everyone seems to notice!  I really feel great and am loving my life again.
If you have been stuck - or simply want to regain control of your life, your body, and feel better - I'd strongly recommend doing the 91 Day Burn program!  It will literally change your life.
Frank Mora
AMAZING RESULTS
Like many others, and maybe you too, Dan struggled to eat properly, eat the right amount and maintiain a healthy nutritional lifestyle.
He loved to cook - and everyone loved his cooking.
In fact, he loved his cooking so much that he often found himself eating 2-3x what he actually needed.
After realizing that he was on collision course with consistent weight gain he knew he had to do something.
Dan first started hitting the gym and learned that 60-120 minutes per day wasn't getting him where he wanted to be so he started to focus on his nutrition.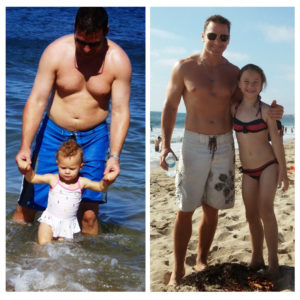 If you've heard about us from your gym, a friend or just stumbled upon us online, we're sure you'll love what we have to offer.
Give us a try.  We're sure you'll be happy that you did.
Dan Maher
AMAZING RESULTS