"Eat Healthy, Reach Weight Goals, Save Hours of Time w/ PaleoZone"
About PaleoZone
The Who, The Why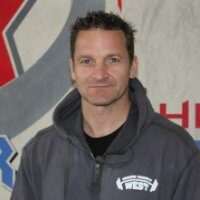 The Paleo Zone was created in 2013 by Dan Maher.
Like many others, and maybe you too, Dan struggled to eat properly, eat the right amount and maintiain a healthy nutritional lifestyle.
He loved to cook - and everyone loved his cooking.
In fact, he loved his cooking so much that he often found himself eating 2-3x what he actually needed.
After realizing that he was on collision course with consistent weight gain he knew he had to do something.
Dan first started hitting the gym and learned that 60-120 minutes per day wasn't getting him where he wanted to be so he started to focus on his nutrition.
Knowing how to cook, he started adapting his favorite family recipes and others to meet the strict Paleo guidelines.  After about 18 months of trial and error with various friends, relatives and other test subjects willing to subject themselves to his random whims he started to assemble recipe after recipe that consistently worked - using only the finest and freshest Organic and natural ingredients.
Today Dan and his team work directly with gyms and individuals from San Diego to Santa Barbara providing great tasting healthy and ready to eat meals that they look forward to.
If you've heard about us from your gym, a friend or just stumbled upon us online, we're sure you'll love what we have to offer.
Give us a try.  We're sure you'll be happy that you did.